Happy Heart Valentine's Day Salad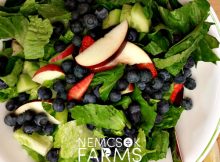 February 5, 2019
2 Comments
Sometimes, I like to throw a little bit of fruit into a regular salad – it makes it a little extra special, and it's like a little dash of happiness – which is always a nice touch in the middle of winter. Make this Valentine's Day Salad as part of your five course Valentine's Day Meal.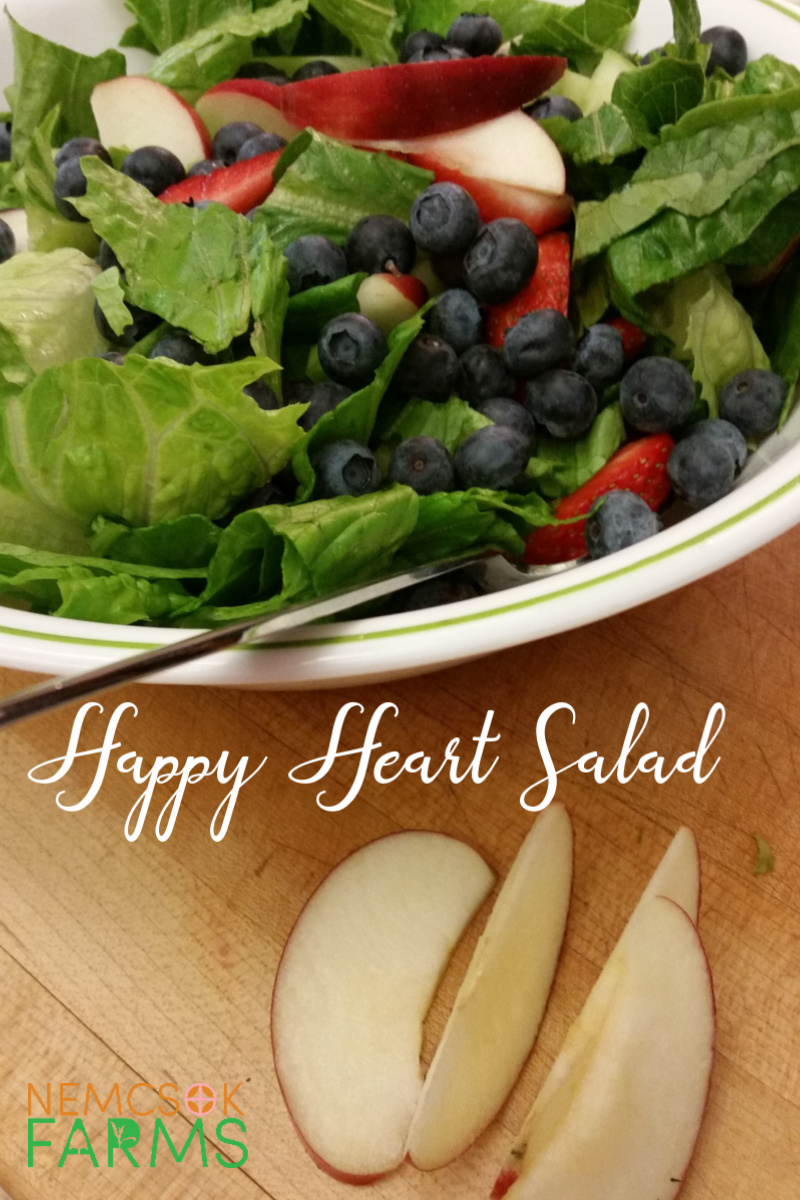 Valentine's Day Salad
Crisp greens and juicy berries are just what you need this Valentine's Day. The fresh berries are all the dressing this salad needs.
Ingredients :
4 cups chopped romain lettuce
1 medium apple, sliced ( I used a macintosh)
1 stick of celery, chopped fine
1 cup blueberries
1/2 pint strawberries
1 english cucumber
Sprinkle of lemon juice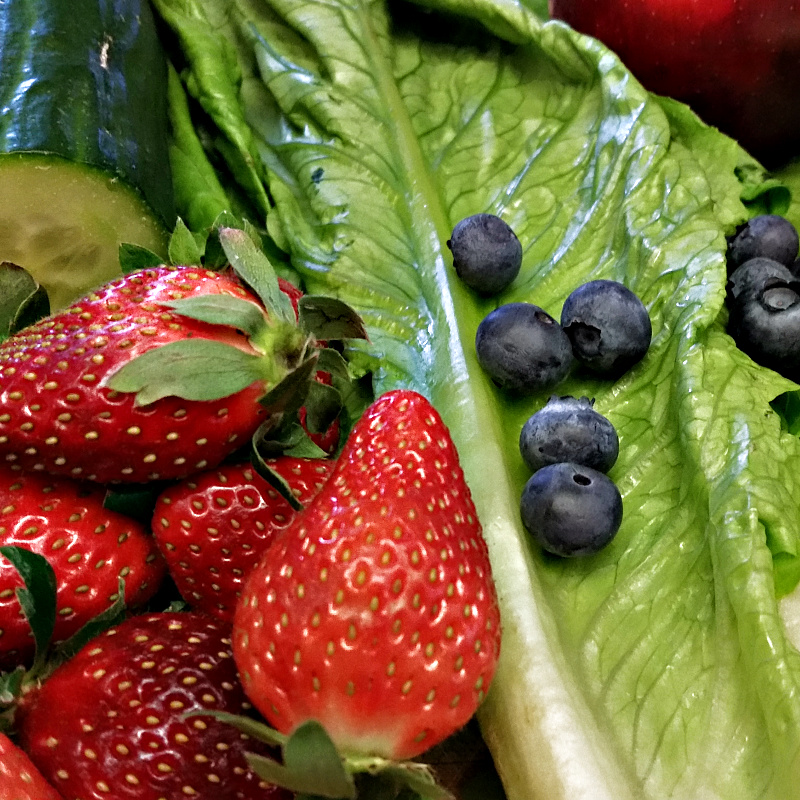 For your convenience, this post contains affiliate links. As an Amazon Associate, I earn from qualifying purchases.
Materials:
Directions :
Wash and chop the lettuce, celery and cucumbers.
Slice the strawberries into halves, or little heart shapes.
Mix into a large serving bowl, and add the blueberries.
Slice the apple ( again heart shapes are fun!) and sprinkle with lemon juice
Serve chilled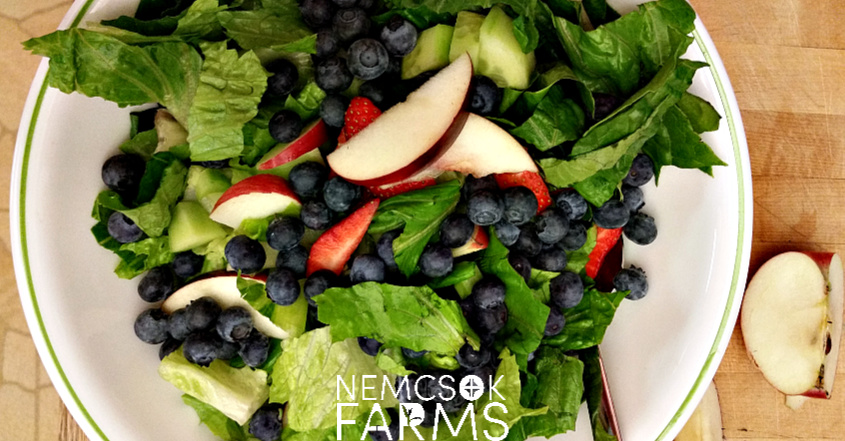 Love this recipe?
Check out our uber-popular Mac & Cheese and our Ham and Potato Chowder recipes, you can serve them up year round!
Get the rest of the meal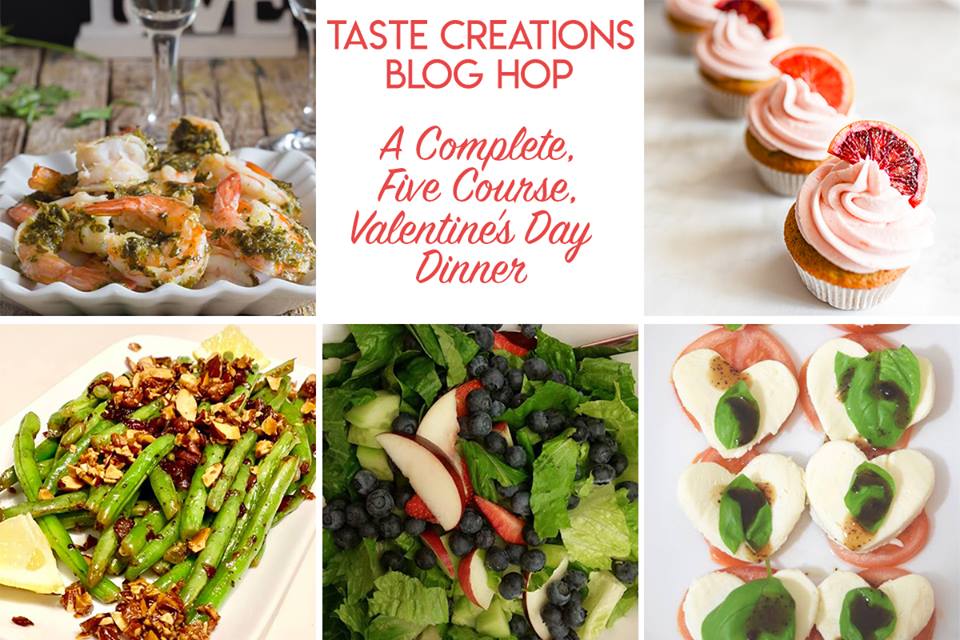 AN ITALIAN IN MY KITCHEN – BAKED SHRIMP