Oven Baked Chicken in Honey Birch Sauce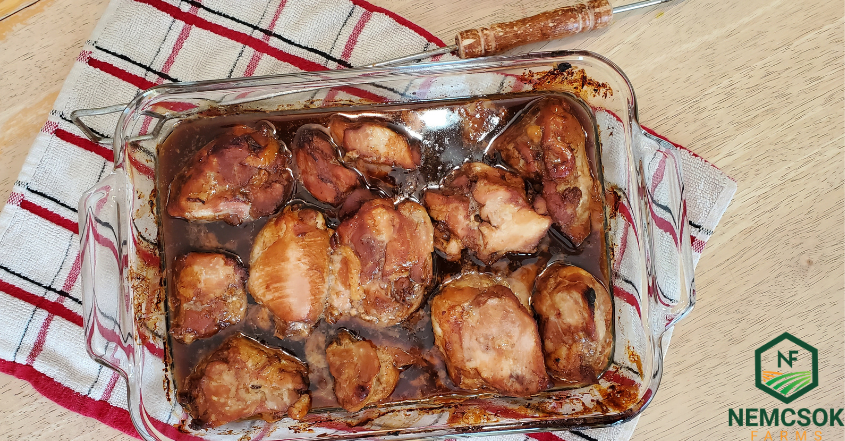 My goal here is to share with you ways to enjoy a deliciously Northern experience called Birch Syrup, with this Chicken in Honey Birch Sauce recipe, without turning a simple recipe idea into some sort of life altering personal diatribe.
That said, this recipe produces a mild, yet distinctly birch flavour.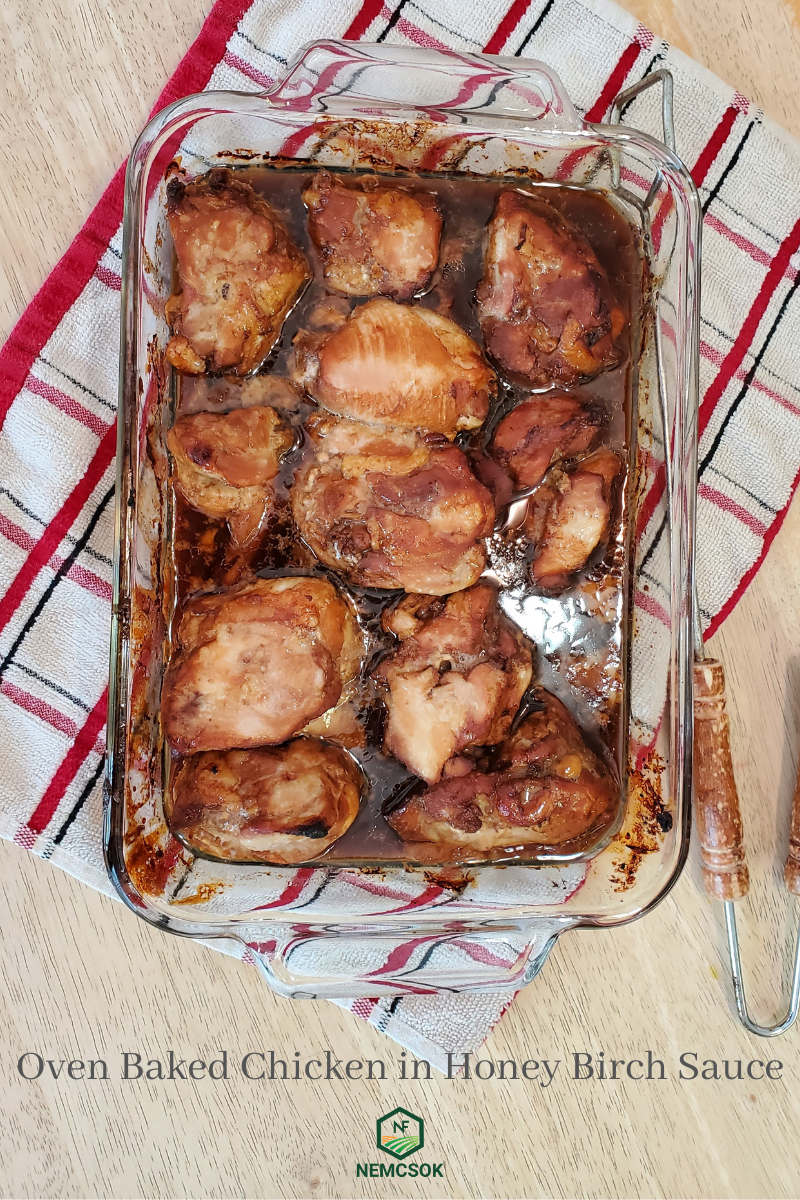 Ingredients:
Boneless skinless chicken thighs ( 2 lbs)
3 tbsp honey
2 tbsp birch surup
1 tsp minced garlic
2 tbsp cider vinegar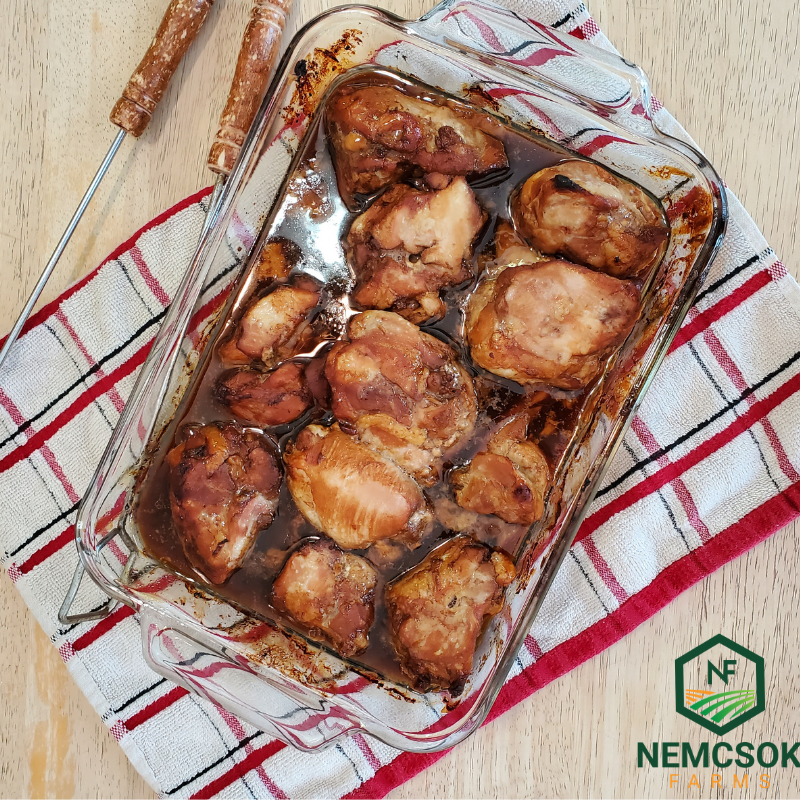 Directions:
Preheat oven to 375 ℉
Place thawed chicken in baking dish
Mix all remaining ingredients
Brush sauce over the chicken on both sides
Keep remaining sauce for basting occasionally throughout cooking until it's used up
Bake 30 to 45 minutes or until cooked through.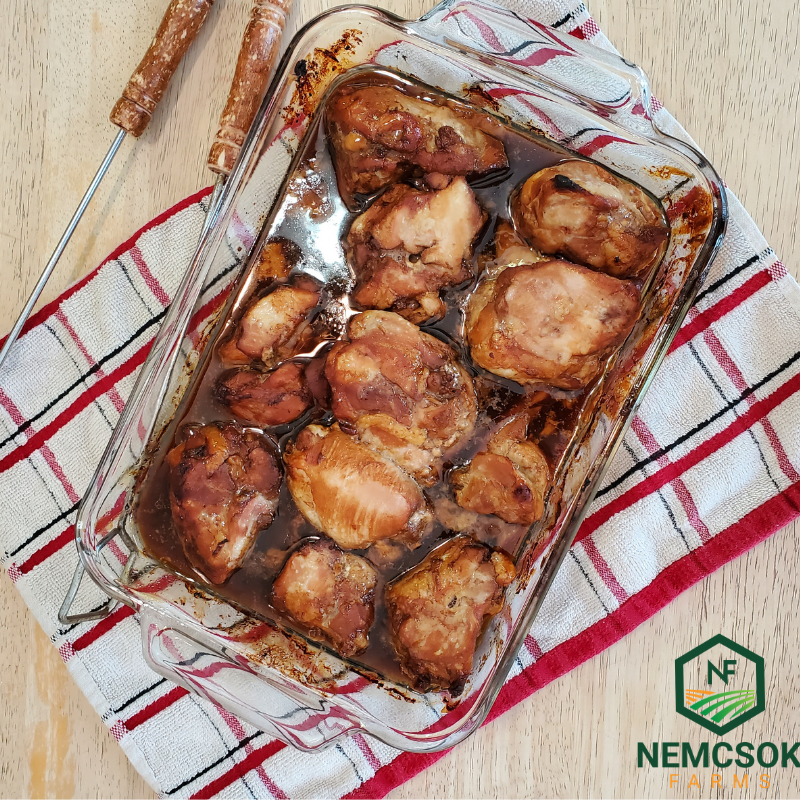 Enjoy this Chicken in Honey Birch Sauce recipe?
Try these Birch Syrup Recipes and you might also like to pair it with a Happy Heart Salad and make it a great summer feast and finish it off with a fabulous Strawberry Shortcake for dessert.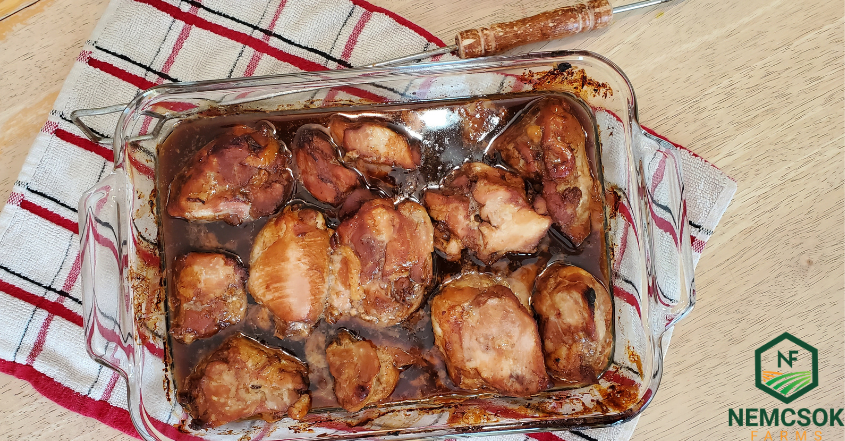 Go Gourmet!