Homemade Strawberry Shortcake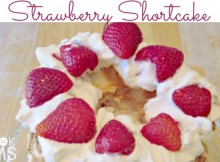 Once you've mastered the Homemade Angel Food Cake making Homemade Strawberry Shortcake is a natural next step, and you are going to want to try this recipe yourself for sure!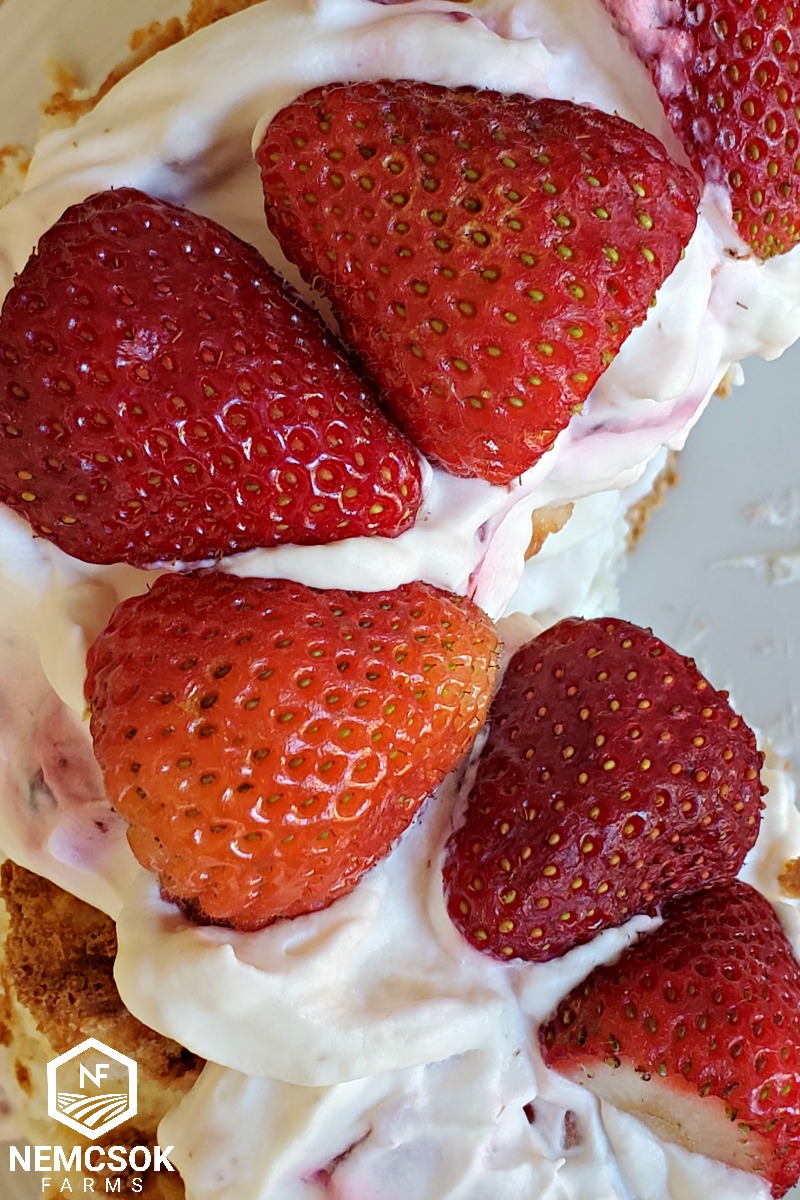 Really Easy and Really Impressive
Talk about a big Wow Factor. I'm not kidding you at all when I say this version of a strawberry shortcake is super easy to make. The recipe is simple enough to have on any occasion. But it's beautiful enough to serve for any special occasion also. This cake has been my contribution to wedding showers, baby showers, Canada Day celebrations, Father's Day Celebrations, and even Tuesdays. You can make your own Angel Food Cake or start with a store bought variety – entirely up to you!
Homemade Strawberry Shortcake
Choose fresh strawberries and sliced in half, or whole berries with the stems removed for the garnish up top and you have an amazing dessert sure to impress your guests, and satisfy your sweet , but not too sweet, tooth.
Careful not to mix the berries too much, or you're lush white cream will become pink – which actually isn't a bad thing either – especially for a bridal shower!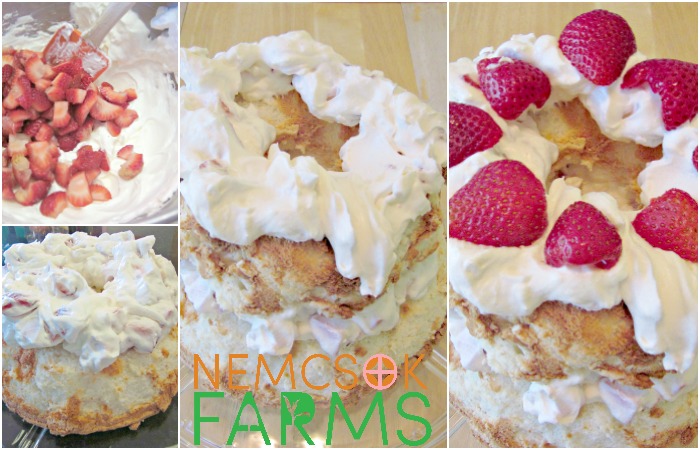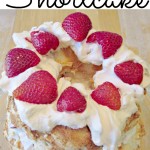 Homemade Strawberry Shortcake
2016-06-05 18:17:30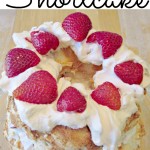 A perfectly light and luscious dessert - great for any occasion!
Ingredients
1 prepared Angel Food Cake
1 cup whipping cream (35% M.F.)
4 oz. softened cream cheese
2 tbsp. white sugar
3 cups strawberries (2 cups chopped berries, and approx. 6-8 whole berries for garnish)
Instructions
Whip the whipped cream until stiff peaks form, and set aside in refrigerator
Beat cream cheese and sugar until well blended
Add whipped cream, and mix until well blended. Gently stir in chopped berries.
Cut the angel food cake into two layers.
Spread about 2/3 of the whipped cream mixture onto the bottom half, and replace top half of cake.
Place remaining whipped cream mixture on cake, and garnish with whole berries. Refrigerate.
Nemcsok Farms https://nemcsokfarms.com/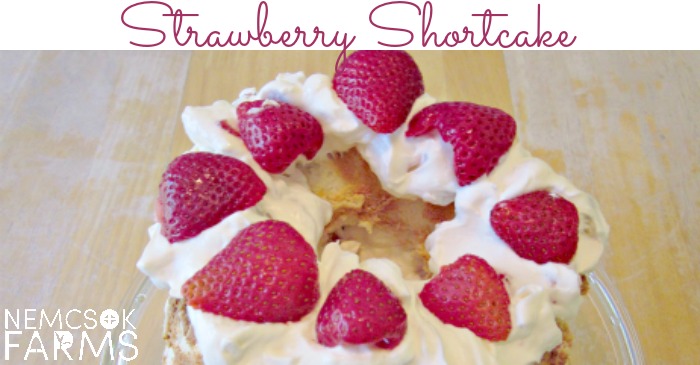 If you loved this recipe, you should check out our other fresh fruit recipe ideas, like this Apple Berry Stew perfect for snacking, or our favourite Rhubarb and Strawberry Pie .
You can not leave without trying our Rhuberry Jam, Summer Salad, and our Waffles and Strawberry Sauce.
We love to hear from you – what will you make with the berries you pick this summer?