Ham and Potato Chowder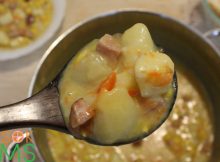 January 7, 2019
2 Comments
Ham and Potato Chowder – the perfect wintery soup, also equally awesome year round.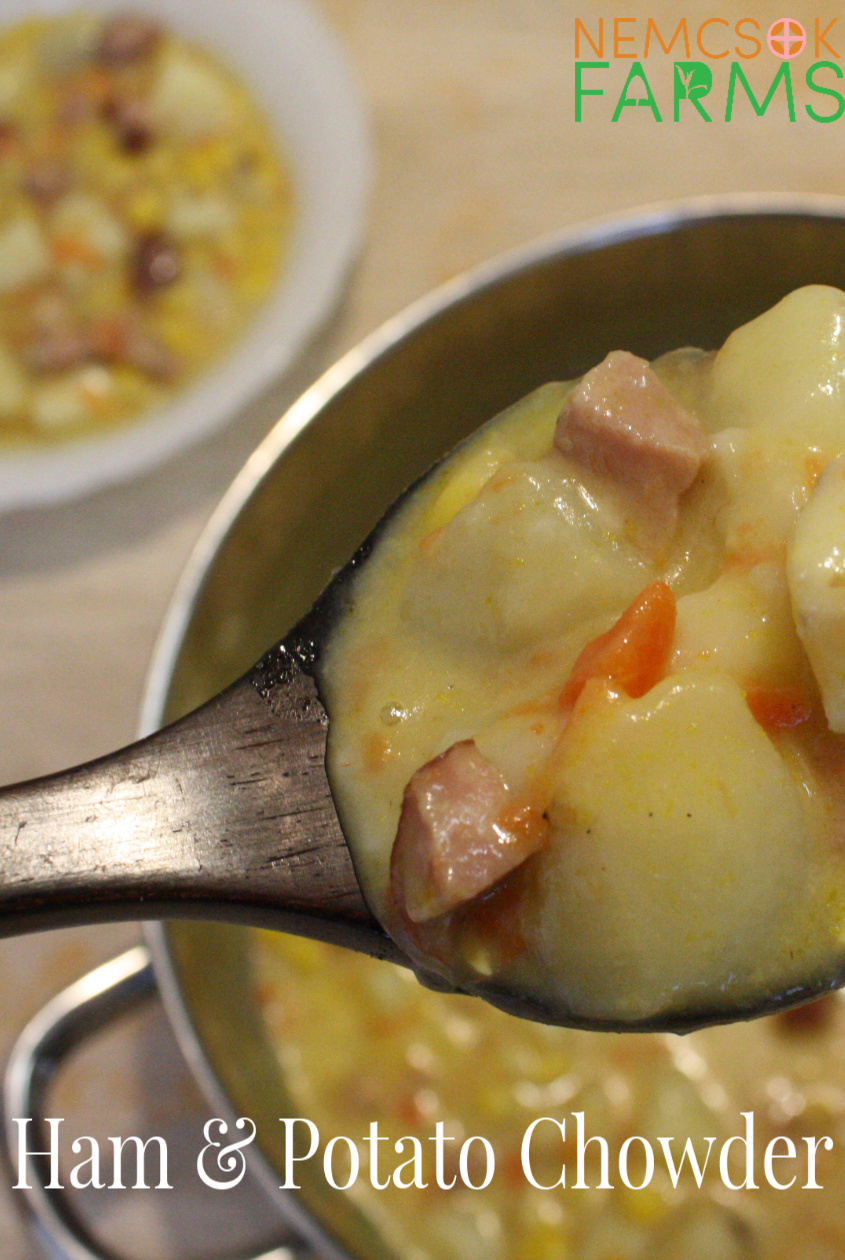 Ham and Potato Chowder
Another comfort dish – this chowder is quick and easy to prepare, and you can use leftovers you may have in your fridge ( baked potatoes, roasted ham, and corn for example).
Ingredients :
3 cups chicken broth
3 medium to large potatoes
2 cups diced ham
2 cups corn
2 grated carrots
1/4 tsp pepper
2 tbsp flour
1 cup milk
3 tbsp butter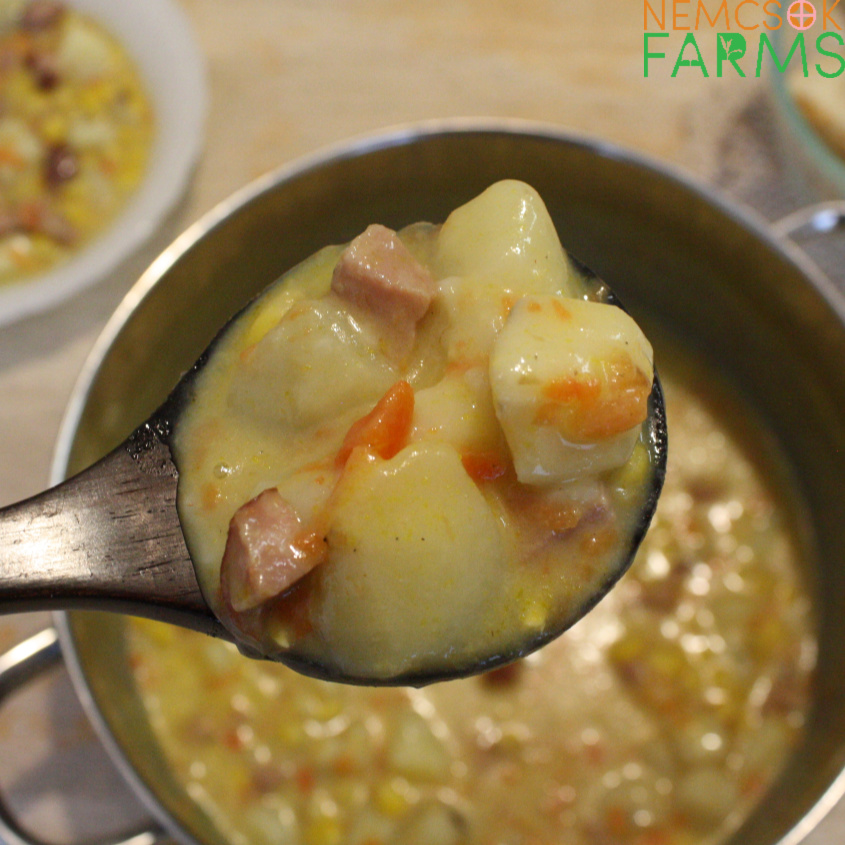 Directons :
Peel and cube the potatoes and put in your soup pot
Add broth and cook until the potatoes are just soft
Add the corn and pepper and simmer for a few minutes
Add the ham and carrots and return to a simmer for another few minutes.
In a separate bowl, whisk the flour with 1 tbsp of the milk, to a paste. Add 2 tbsp of the hot broth to the paste, then add back to the broth.
Add butter and milk to the broth, heat through and serve.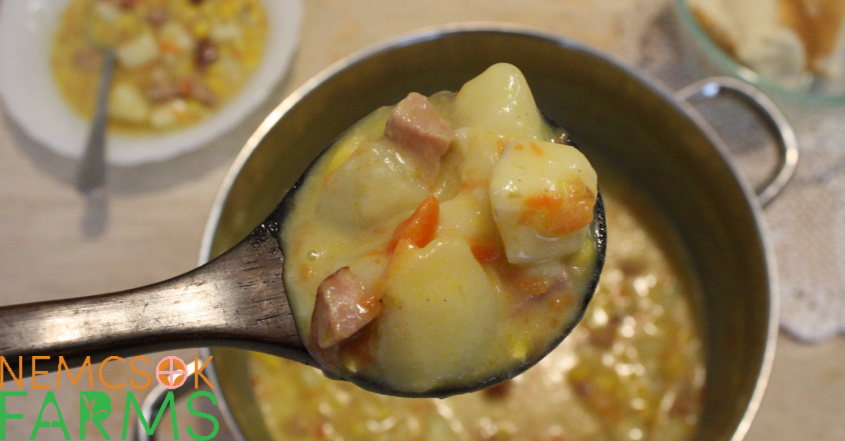 Love this recipe?
Check out our uber-popular Mac & Cheese and our Perfect Chili recipes, you can serve them up year round!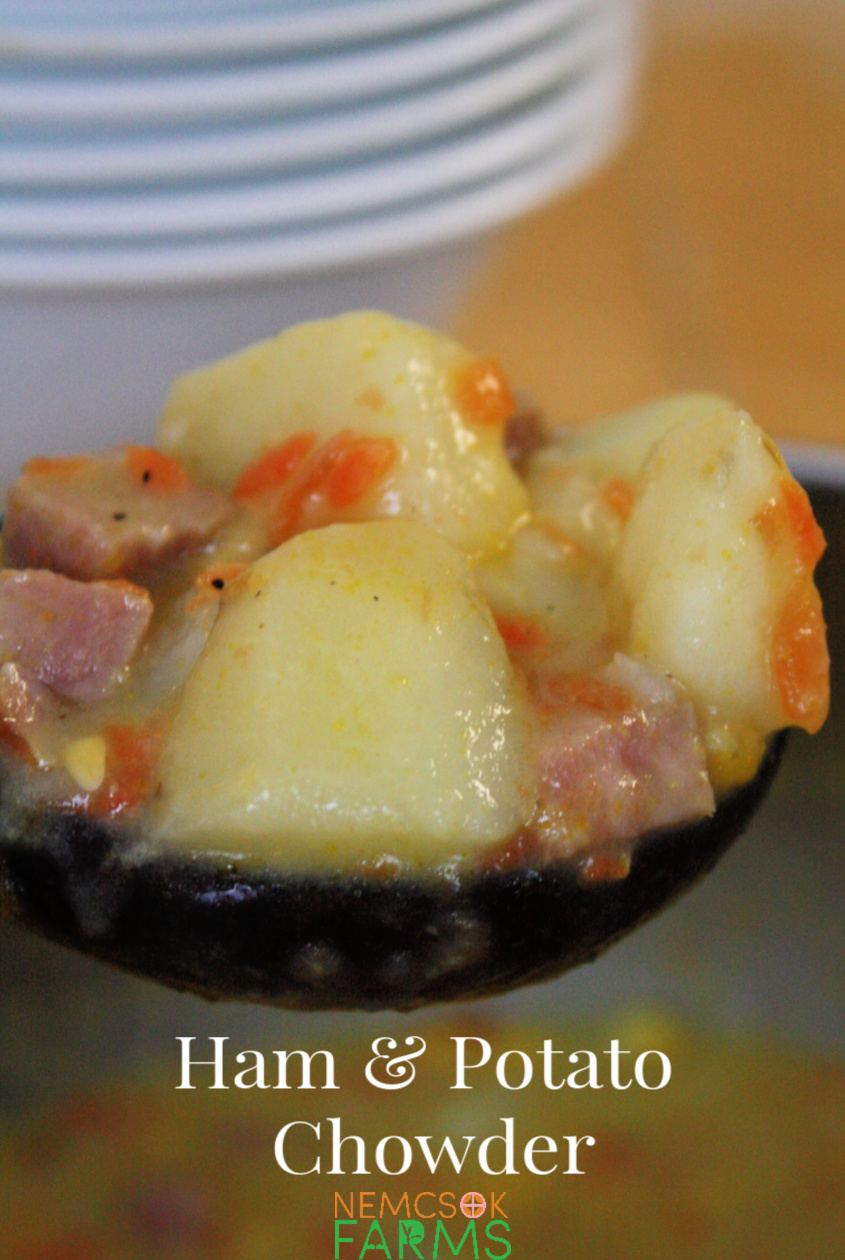 In the Mood for Soup?
Don't miss this Tortellini Soup by An Italian in my Kitchen, Chicken Udon Soup by Mom Home Guide, Instant Pot Chilli by Tikkido and this French Onion Soup by Our Good Life! Soups On 😉