Last Minute DIY Gift Ideas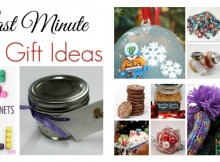 December 16, 2015
0 Comments
I am by nature, a do it yourself-er. You may have seen an image floating around on social media, that suggests why buy something for $5.00 when you can make it yourself for $90.00 in supplies? Yeah, well, there are a lot of crafters and do it yourself-ers out there. I am totally not alone in this.
A few people who love me dearly suggested I may be over doing it when I wanted to make my own marshmallows from scratch.
Gifting items that are hand made is expensive. Not to mention time consuming. It can be all consuming depending on your personality. And, sadly, more often than not the toiled over, expensive hand made item is met with something far less than gratitude.
By now, I am asking myself, and I bet you are too… if it is expensive, takes up way too much time, and nobody likes it, why on earth do I / you / we do it? Well – if you're like me, you know the answer. Quite simply, we can't help ourselves. We are do it yourself-ers. It is what we do.
In an act of solidarity, and in an effort to enable my fellow crafters, I have gathered a collection of quick to make, and totally cool gifts.
Last Minute DIY Gift Ideas for Everyone on Your List
Indulgent
Vanilla Latte Sugar Scrub – Three Different Directions
Giant Chocolate Jazzies – Eats Amazing
Lavender Bath Salts – Teaching 2 and 3 Year Olds
Keepsakes
Washi Tape Silhouette – Kara Carrero
Pumpkin Pie Sugar Scrub – Study at Home Mama
Christmas Luminaries – Kidz Activities
Gift Jars – Mosswood Connections
Birds Nest Necklace – Slapdash Mom
Memory Journal – Sunny Day Family
Fleece Blanket – Mama Smiles
Kid's Pom Pom Hat – Nemcsok Farms
Fun
Painted Pots – KCEdventures
Felt Pizza Kits – Theres's Just One Mommy
Handprint Baseballs – Sunny Day Family
DIY Coasters – Playground Parkbench
Slime Ornaments – Little Bins for Little Hands
Tetris Magnets – Moms and Crafters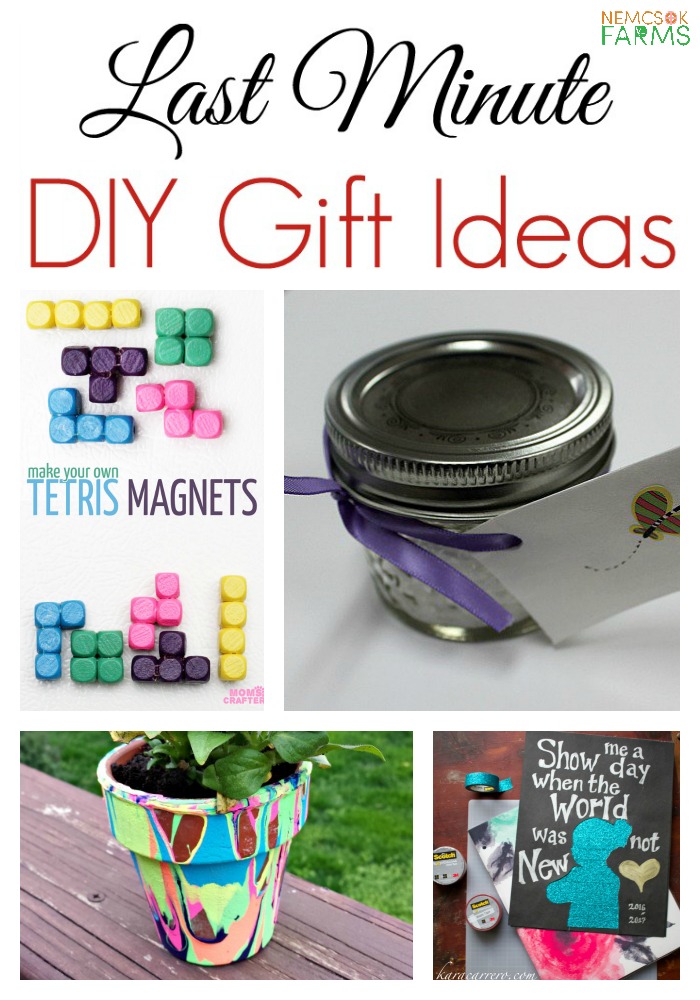 Craft on people, craft on.