It's Friday And We're In Love With Snow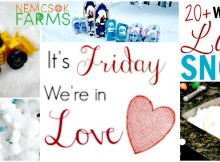 January 14, 2016
0 Comments
It's Friday and we're in love with snow! How could you not be, really?
Wonderful snow fun to be had in the garden, yard, and even the kitchen sink. We've got you covered with snowy treats, artificial snow recipes, great activities, and inspiration for snowy adventures. Check it out, and embrace your inner snow fairy.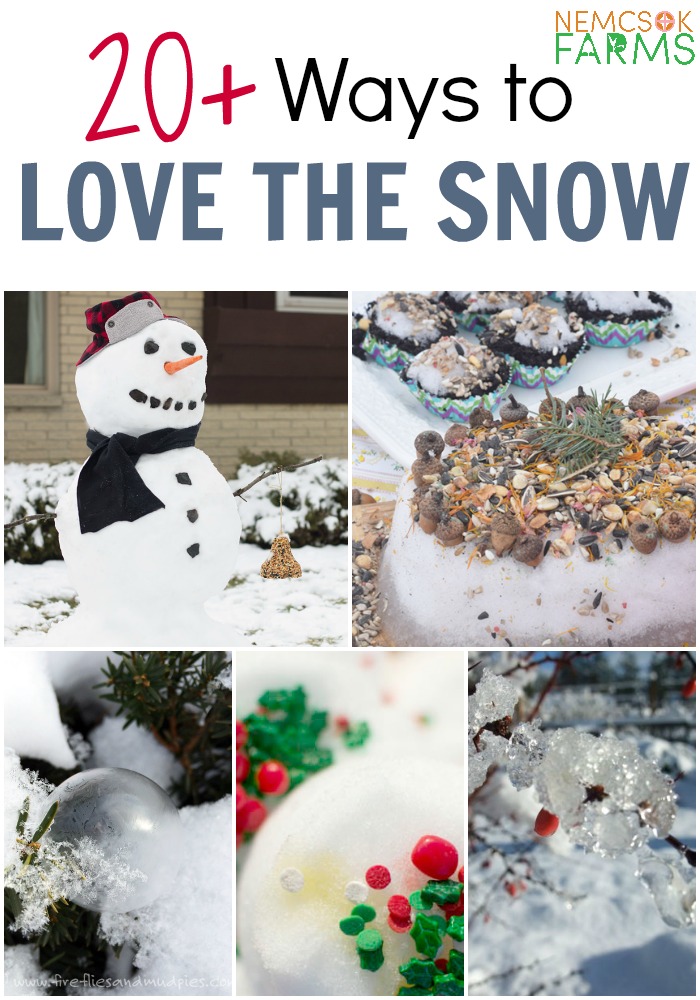 It may come as no surprise that we are big lovers of snow over here. Snowshoes and crazy carpets are perhaps some of our most treasured items. Snowshoes are great for adventuring, playing, and working. Hey, and you know what, crazy carpets are even great for all of those things too! Besides being the funnest things in the world – they can come in handy for moving stuff.
But let's get back to the great white fluffy stuff.
WE LOVE SNOW FOR THE GARDEN
Snow Gardening Sensible Living
Snow Fertilizer O Garden
…FOR THE FUN
Frozen Bubbles Fireflies and Mudpies
I Spy Snowflakes Our Whimsical Days
Spray Painting Snow Simple Fun for Kids
Snow Pastries Rain or Shine Mamma
Melting Snow Experiment Thriving STEM
Ice Jewels Fireflies and Mudpies
Painting with Snow Happy Hooligans
Snow vs. Water Experiment KCEdventures
WE EVEN LOVE ARTIFICIAL SNOW
Bath Snow Play Learn Everyday
Winter Sensory Bin Mommy's Bundle
Best Artificial Snow Experiment Adventures of Adam
Make Your Own Snow Danya Banya
Sensory Box Play Learn Everyday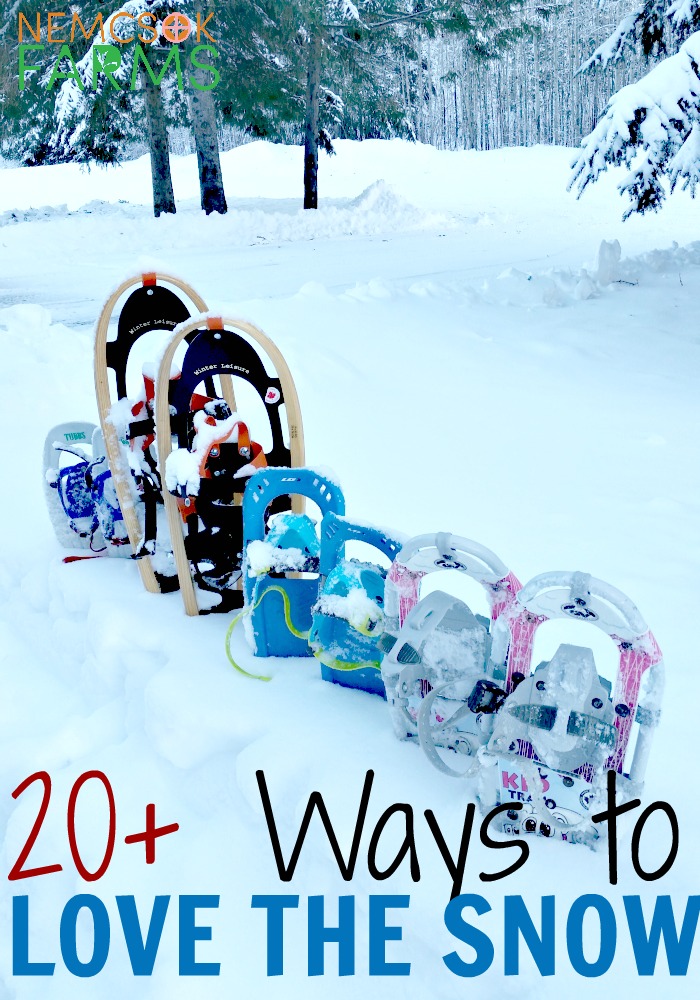 WE LOVE SNOW FOR THE INDOORS
In the Sink Playground Parkbench
In the House Our Whimsical Days
In a Tub Simple Fun for Kids
… FOR THE BIRDS
Birdy Birthday Party Wilder Child
Winter Critter Snowman Fireflies and Mudpies

AND ESPECIALLY FOR THE ADVENTURE
Nature Hikes and Hot Chocolate Fireflies and Mudpies
Animal Tracking Rain or Shine Mamma
Maple Syrop Snow Candy Happy Hooligans
Have a look through the links at the bottom for more great ideas on what to do with all that wonderful fluff!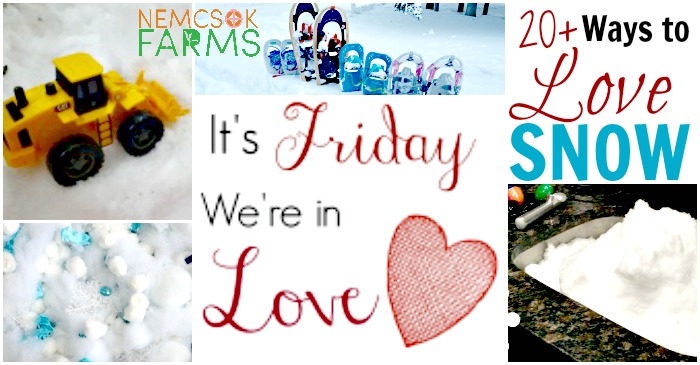 SNOW
See all of the other collections in this series:
Apples Sunny Day Family
Leaves Playground Parkbench
Owls Crafty Kids at Home
Pumpkins Nemcsok Farms
Fall Decor Our Good Life
Halloween Garden Chick
Pine Cones Rhythms of Play
Cranberries Nemcsok Farms
Snowflakes HEN Family
Thanksgiving Sunny Day Family
Christmas Our Good Life
Holiday Cookies Playground Parkbench
DIY Gifts Crafty Kids at Home
Organizing Sunny Day Family