Guacamole Party Dip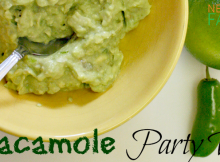 December 11, 2015
0 Comments
Let's just get this out in the open straight away – I am not a fan of avocados. But guacamole with just the right amount of zing, is an entirely different story.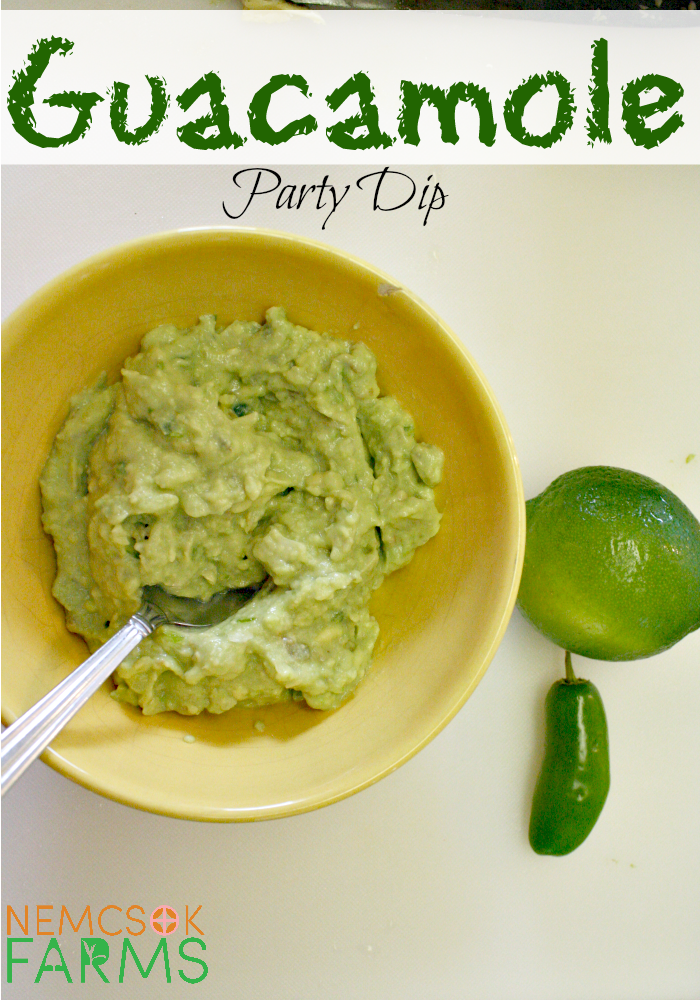 See, the problem with avocados is first of all, I can't spell it. I just typed that word three times to get it right. Gah. Anyway, the next problem I have with avocados ( got it right the first time there) is that they have no taste. None. That is until you throw a jalapeno in the mix!
And by the time you throw in a jalapeno, some lime juice and a wee bit of onion, well you had better call your friends over and throw a party. Reversely you could grab a bag of nachos and a book and keep it all to yourself. Just sayin'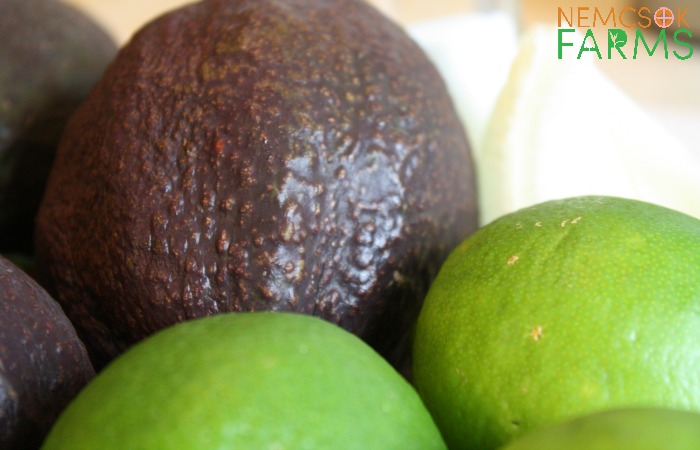 Guacamole Party Dip
So regardless of whether you want to share this with your 11 closest friends, or squirrel it away until after the kids are in bed, here's the recipe.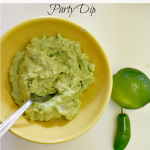 Guacamole Party Dip
2015-12-09 05:07:36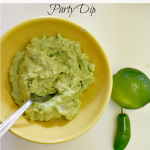 A nice light dip with just the right amount of zing. Serve it at your next gathering, or enjoy as a healthy snack
Ingredients
4 avocados
3 limes, juiced
1 tsp. salt
1-3 jalapeno peppers
approx 1 tbsp onion, minced
Instructions
Pit avocados and scoop out the flesh. Set aside the flesh from one, and chop it. Mash the remaining avocados.
Add the chopped avocado to the mashed avocado, and mix in the lime juice, salt and minced onion.
Using kitchen gloves, remove the seeds from the jalapeno pepper(s). Finely chop the peppers and add them to the avocado mixture. Mix well, and refrigerate
Nemcsok Farms https://nemcsokfarms.com/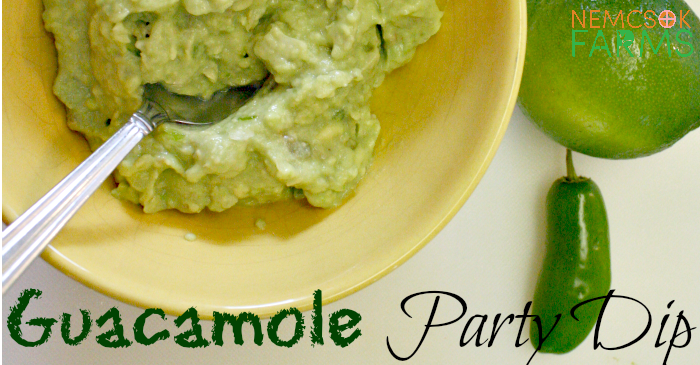 Set Your Table
Whip out a jar of this Salsa, pile sour cream in a pretty serving bowl, fill platters with crackers and chips, add it along side this guacamole and you've got yourself a party!
Follow Evelyne @ Nemcsok Farms's board Nemcsok Farms on Pinterest.