Deep Dish Baked Pumpkin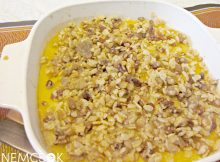 October 14, 2015
0 Comments
This baked pumpkin has been served and enjoyed in our home as a side dish, main dish, breakfast and dessert! It is THAT good.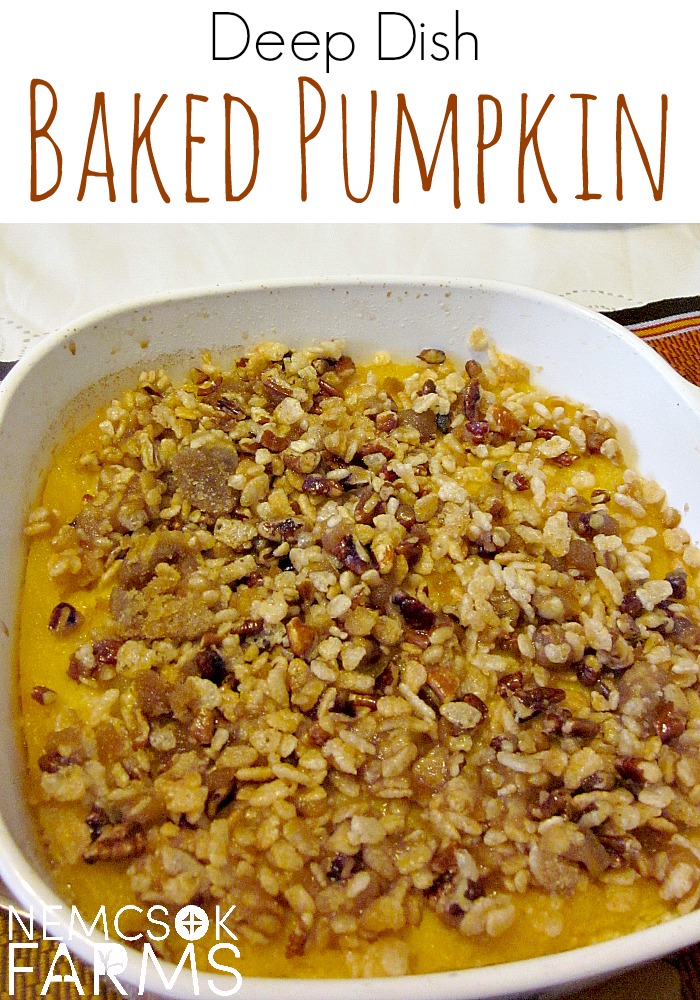 Ingredients
1/3 cup softened butter / margarine
3/4 cup sugar
2 eggs
5 oz. evaporated milk
1 tsp. vanilla extract
2 cups mashed / pureed pumpkin ( butternut squash makes an excellent substitute)
1/2 cup crispy rice cereal
1/4 cup brown sugar
1/4 cup chopped pecans
2 tbsp. melted butter / margarine
Directions
1. Preheat oven to 350 F
2. Lightly grease a deep baking / casserole dish
3. Cream butter and sugar. Beat in eggs, milk and vanilla
4. Stir in pureed pumpkin. The mixture will be very runny.
5. Pour into prepared baking dish, and bake uncovered for 45 minutes.
* Note that you can make ahead up to this point. Refrigerate baked pumpkin up until 1 hour before you'd like to serve it. Just add the topping and pop into warm oven for 20 minutes.
6. Mix together the remaining ingredients, and sprinkle over the top of the baked pumpkin. Cook 5 – 10 minutes longer.
Enjoy!