51 Ways to Love Bananas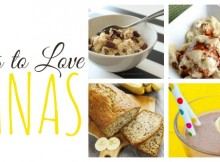 I have a freezer full of bananas. I shove them in there as soon as they start to turn brown – mushy bananas I am not a fan of. And we love banana bread. And banana muffins. But I have A LOT of bananas in my freezer… I am a shameful hoarder.A Freezer Full of Bananas – destined for Banana Bread. I could bake banana bread every weekend until next winter – and frankly that seems a little daunting. And perhaps that is the reason I have been just adding to the collection – I may have gotten bored with my trusty old, tried and true recipe for banana bread. So – I went searching for some more. And yep – I found some.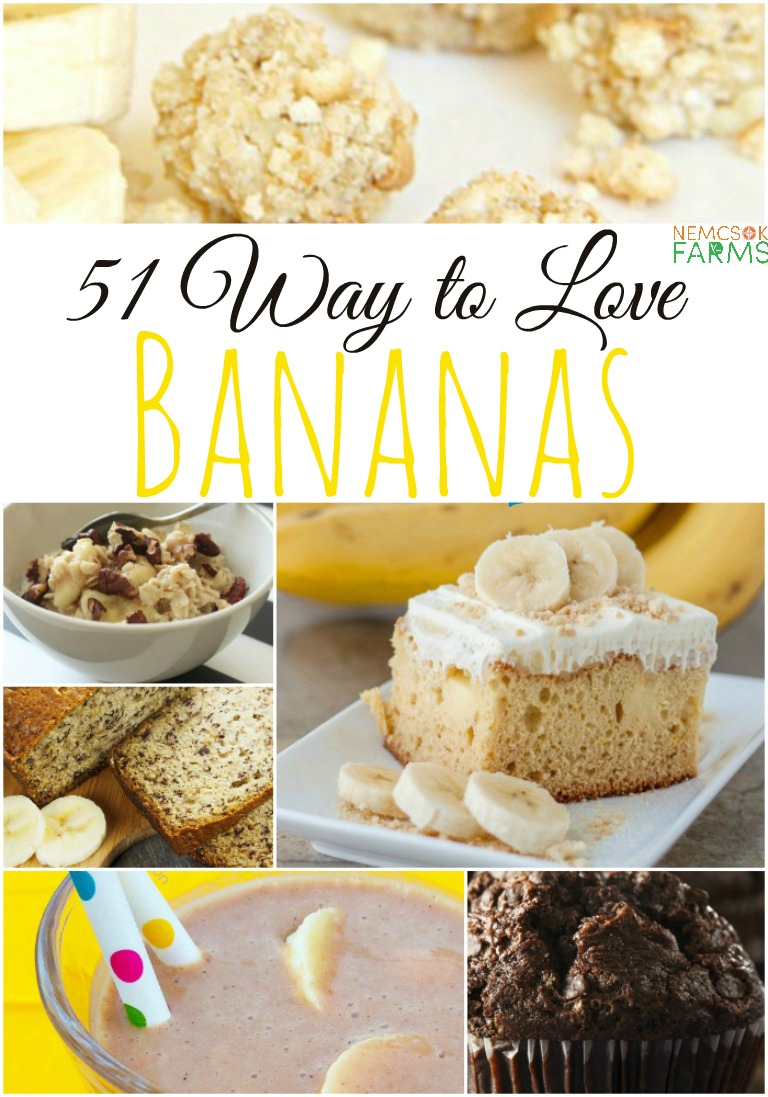 I found breads, muffins, scones, cookies, squared, brownies, cakes, waffles, pancakes, even. Ice. Cream.
And here they are:
51 Ways to Love Bananas
Muffins & Scones
Good for breakfasts, snacks, and desserts – here are 13 banana muffin and scone recipes
http://craftymomsshare.blogspot.com/…/banana-muffins.html
Banana Chocolate Coconut Muffins
Spice Banana Chocolate Chip Muffins
Chocolate Chip Banana Bread Muffins
Cake & Ice Cream
I often wanted to put cream cheese icing on my banana bread, but didn't think I was allowed! Now I know!
Peanut Butter Banana Ice Cream
Banana Ice Cream with Peanut Butter Chocolate Chip Cookie Dough
Make Breakfast with Bananas
Pancakes, Waffles, Toastimals…. yummy and nutritious!
Banana Walnut Blueberry Pancakes
Cookies & Squares
Here are 4 recipes to try, including a banana brownie recipe!
Chocolate Banana Brownies…See More
Banana Bars with Vanilla Cream Cheese Frosting
Banana Bread
8 Different recipes to try for banana bread (one has mint chocolate in it!)
Mint Chocolate Chip Banana Bread
Snacks, Smoothies & Treats
Even smores.
Chocolate Peanut Butter Banana Smoothy
Chocolate Covered Banana Smoothy

phew. That's a lot.