Vegetable Planting Schedule for Cabbage Plus Growing Tips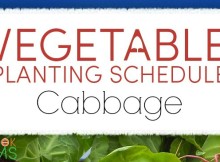 February 8, 2016
0 Comments
Admittedly not everyone's favourite vegetable, but those who do love it, can not live without it! It's an absolute must have for the sauerkraut connoisseurs of the world, and not to mention, how on earth could you have cabbage rolls, and delicious coleslaw, without the cabbage? But cabbage is tough to grow, and I have been making the same mistake, year after year. Well, not anymore.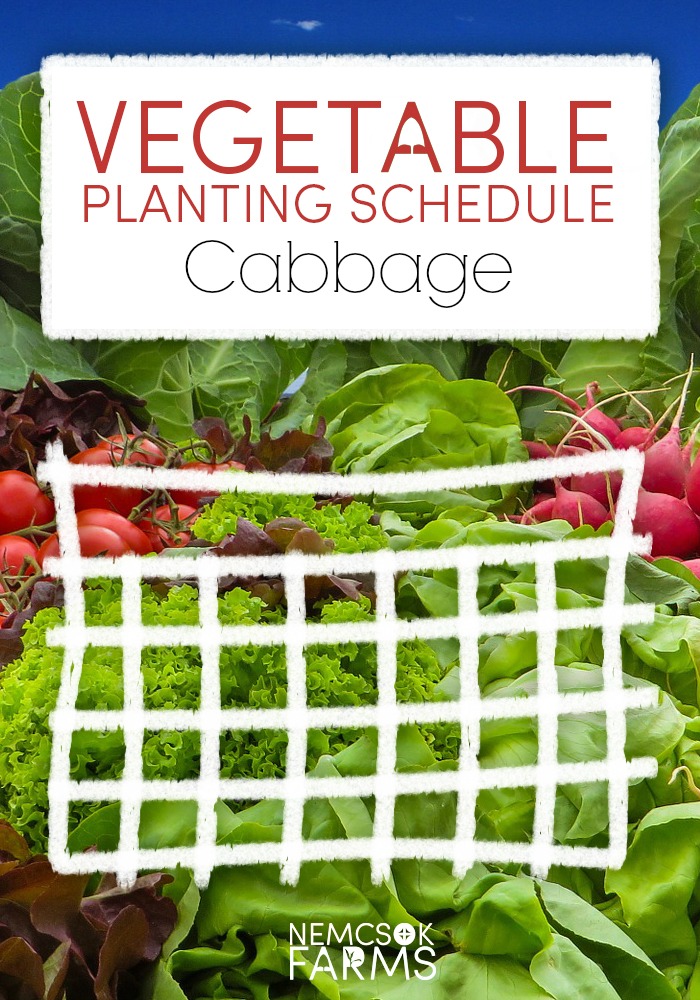 Why, oh why, Cabbage, will you not grow?
Cabbage has proven really difficult to grow. It only likes cool temperatures, which is not a problem for our area, however it is a really heavy feeder, so it requires good soil and lots of attention. Also, it can be a magnet for some type of pests.
Essentially, starting the seeds indoors, well ahead of the last spring frost, fertilizing the plants, and planting them near friendly vegetables are the tickets to success here. I have made the same mistake over and over again with these veggies, and I will not make it again!
How Many Cabbage Seeds / Plants to Start
Start by determining the space you want to use to grow cabbage in. You'll need about 24″ per healthy plant. If you've got a 4′ x 4′ space, you'll have room for 4 nice big plants. You'll want to start atleast 4 plants indoors, but err on the side of caution, and give yourself 50% more plants, so in this case 6 plants. Now, for each plant you start, start atleast 3 seeds. You will end up thinning out the smallest and sickliest looking seedlings – so in this situation, you'll want, 6 plants x 3 seeds for each initial seedling, therefore you'll need to start with 18 seeds. You can usually buy them in packages of 20, 50 and 100.
Vegetable Planting Schedule for Cabbage
Start cabbage seeds indoors 6 to 8 weeks before the last spring frost.
Harden off plants over the course of a week.
Till aged manure or compost into your garden soil
Transplant to your garden after plants are hardened off, and danger of frost has passed, 12 to 24 inches apart in rows
Fertilize 3 weeks after transplanting
Harvest when heads reach desired size and are firm. This will take around 70 days for most green cabbage varieties. Most early varieties will produce 1- to 3-pound heads.

Garden Growing tips for Cabbage
When transplants reach 5 inches tall, thin to make sure they are still the desired length apart
Mulch thickly to retain moisture and regulate soil temperature.
Although cabbage, broccoli, and cauliflower are closely related, and require similar nutrients, it's best not to plant them together. They are all heavy feeders, depleting the soil faster of nutrients; plus, they will attract the same pests and diseases. This is the same mistake I make year after year. In my effort to keep my garden tidy and neat I ALWAYS plant these same veggies together!
Cabbage can be grown near beans and cucumbers.
You can put a cut nylon over the head of cabbage as it is growing, to keep the pests off.
Harvesting tips for Cabbage
Cut each cabbage head at its base with a sharp knife.
Apparently you can get two crops from early cabbage plants, by cutting the cabbage head out of the plant, leaving the outer leaves and root in the garden. The plant will send up new heads—pinch them off until only four or so smaller heads remain.
Wrap lightly in plastic and store in your refrigerator.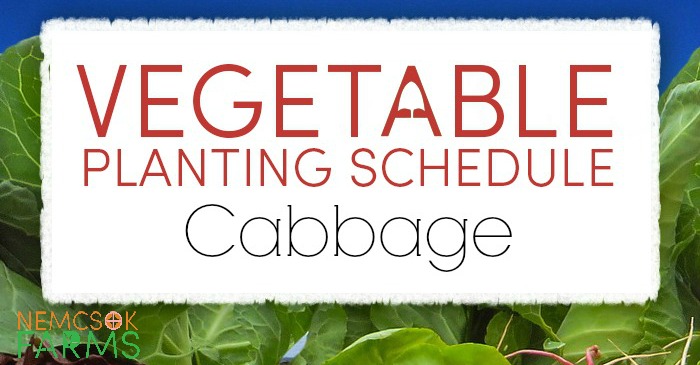 Get your printable Planting Schedule -Starting Indoors – for reference and to help keep you on track, and check out these other gardening posts to help you get the most out of your garden
Starting Seedlings , Laying out your Plot, Maintenance Planners, Journals, Planting Schedules for Direct Seeding, and Planting Schedules for Starting Seeds Indoors
Happy Planting!