DIY Holiday Decor Christmas Ball Wreath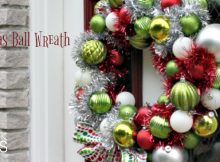 November 25, 2015
0 Comments
Looking for some killer Christmas decor? Want to DIY something fabulous this holiday? Call up all of your crafty friends, or well, text them I guess, cause who really uses a telephone anymore? Or hey, you could tag them on Facebook. PM them ( love how that is a verb), and invite them for an afternoon of crafting bliss.
There should totally be wine. Or margaritas. I'm way partial to the margaritas. At any rate, you'll want your friends along to make these fabulous Christmas Ball Wreaths.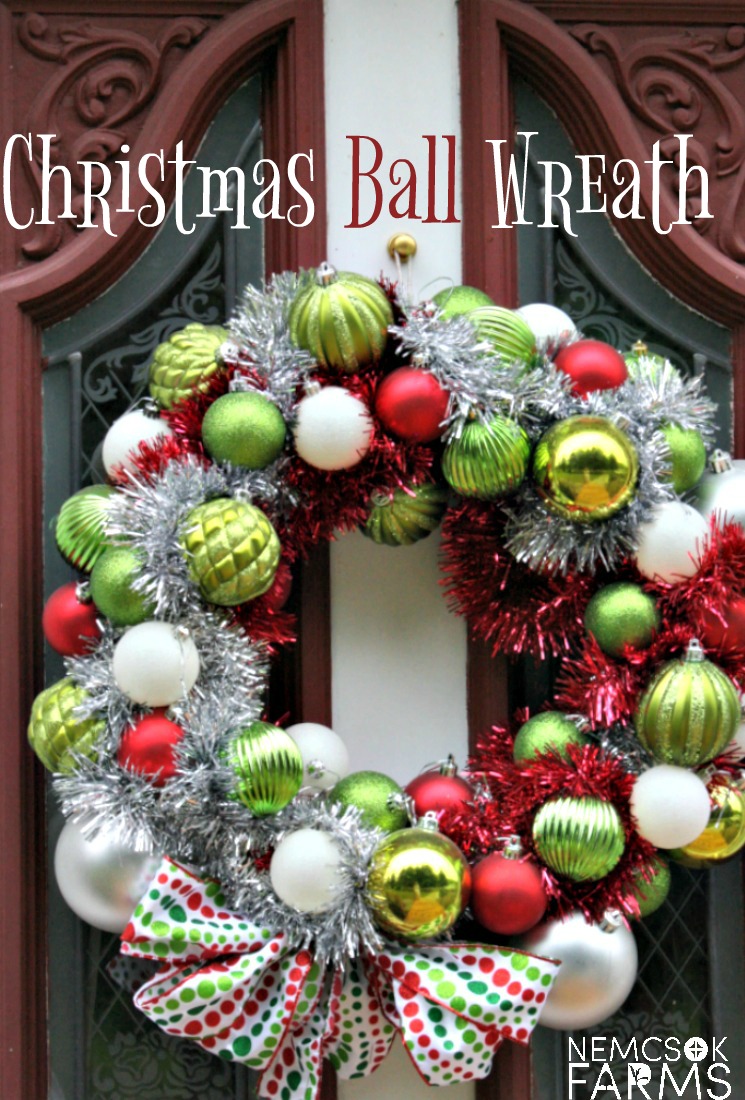 Christmas Ball Wreath to DIY
So… my Fehrly Crafty friend, Ashley posted something on my timeline on Facebook. You may have seen it. It was a link she found on the Whoot for Bauble Wreaths. It looked like a super fun project to try out, and we were in a surplus of Christmas balls. How can you really go wrong with some DIY Fabulous Holiday Décor?
Win win. Right?
Christmas Ball Wreath Supplies & Materials
We used a lot of ribbons, a lot of (plastic) Christmas balls, Styrofoam wreath forms, a lot of hot glue, a couple of fingerprints ( those grow back, right?), some elastic cord, garland, and a couple of pins here and there. And did I mention Christmas Balls?
As I mentioned, we were interested in making these Bauble Wreaths found on the Whoot. We decided to build and assemble ours differently. You should totally head over to the link for the Bauble Wreaths to see how they made theirs.
About DIYing A Christmas Ball Wreath
Prepare a buffet style lunch/snack ahead of time. You will not want to stop what you're doing to make sandwiches. Plus, you may have very well glued yourself to the kitchen table by then. True story.
Try to prepare a place to work that is free of pets, children and all of their things. Hot glue guns and glass baubles do not mix well with little people and animals. Even the plastic ones can make a terrible mess if shattered. If you're going to purchase a ridiculous amount of ribbon, pick up some colouring books while you're out! Give the little ones a project to work on while you glue your fingers together, and your foot to the floor. Another. True. Story.

1. Cut a piece of elastic cord, and secure around the wreath form in a loop. This will be how you hang your wreath up.
2. Wrap the wreath in ribbon, completely covering the white of the styrofoam.
3. Secure the ends of the ribbon with pins, or with a hot glue gun. Be sure to cover the ends of your elastic cord with the ribbon.
4. Wrap a strand of garland around the wreath form. Or not. In the projects we completed, the traditional coloured wreath has garland under the balls, the black and red version does not. Both are in my opinion absolutely stunning.
5. *Know that this instruction comes to you via the good old fashion formula of trial and error: Lay the wreath on a flat surface that is hot glue friendly, start by gluing the balls to the outer edge of the wreath, letting the balls rest on the work surface. Mix up the size and the colours of the balls for some real eye pleasing combinations.
6. Work on the next ring of Christmas balls, by again gluing them to the wreath, but and letting them rest on the lower ring of balls. Keep mixing colours/shades / sizes until you have covered your wreath, and until you are pleased with your creation!
7. Add a decorative bow ( ribbon or otherwise) or bells.
* about halfway through this step, we needed to pack up, and get ready to collect our school kids… We started fresh on the following Sunday, and still managed to glue ourselves to everything.. but we completed our wreaths – and we love love love them!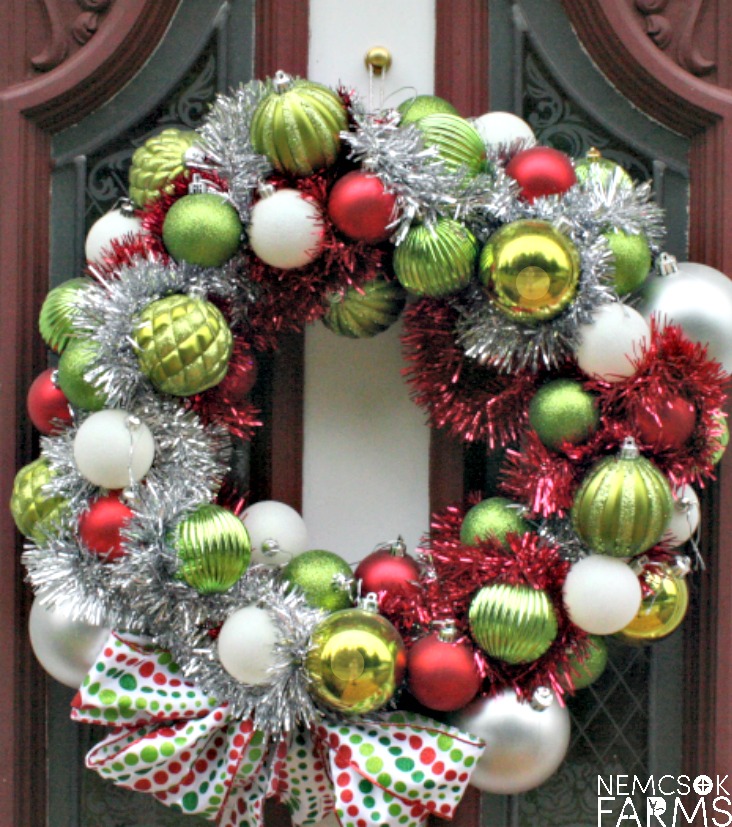 I knew in my heart of hearts that I was going to prefer the traditional red and green wreath, but I must confess… the black and red combo is completely stunning. And now I can't decide.