It's Friday and We're in Love with Bugs! From bug snacks, to bug crafts, to some useful information on the good, the bad and the ugly, we are loving all things bug over here today, in our It's Friday and We're in Love Linky.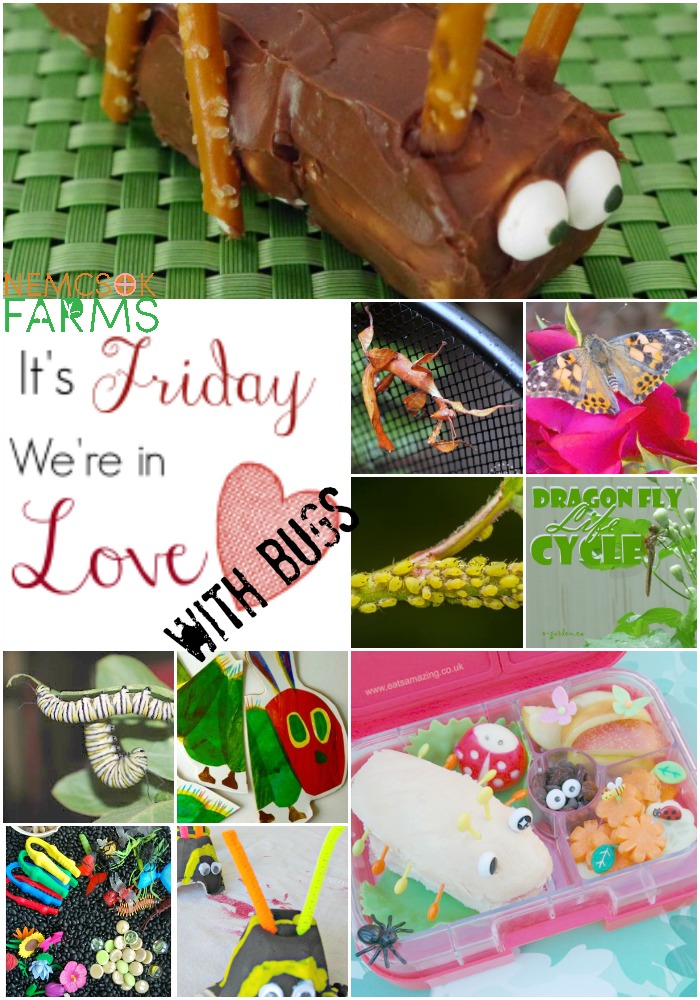 If the creepy crawlies give you the heebie jeebies, you might want to skip right to the bug crafts and the bug snacks. If you have arachnophobia, well, you probably don't hang out her very often anyway, but if you do – skip over the Bugs in the Garden part… I personally don't mind spiders, but worms… ugh. They're kinda gross. And one time, I had a slug in my boot. Double gross.
Enjoy the list and I hope you get to lovin' bugs as much as we do!
We Love Bugs in the Garden
Enemy Bugs Blooming Secrets
Luna Moth Oakhill Homestead
Ladybugs Sensible Gardening & Living
Spiders Oakhill Homestead
Butterfly Gardens Draught Smart Plants
Organic Garden Bug Control Sensible Gardening and Living
We Love Bugs Activities and Experiments
Spiderman Slime Parenting Chaos
Bug Slime Craftulate
Bug Painting Cutting Tiny Bites
Insect Tuff Spot Adventures of Adam
Bug Rocks Tic Tac Toe One Creative Mommy
Spider Web Stamping 3 Dinosaurs
Bug Soap Parenting Chaos
Insect Sensory Bin Cutting Tiny Bites
We Love Bug Crafts
Firefly Craft There's Just One Mommy
Pipecleaner Inchworm Craftulate
Love Bugs One Creative Mommy
Build a Bug Cutting Tiny Bites
Love Bug Mommy's Bundle
Egg Carton Super Bees Nemcsok Farms
We Love Bug Snacks
Bug Lunch Eats Amazing
Fruit Ladybugs The SoccerMom Blog
Spider Snacks Eats Amazing
Cricket Snack Craftulate
Apple Bug Snacks Eats Amazing
We Love Learning About Bugs
Insect Habitat Danya Banya
Butterfly Life Cycle Parenting Chaos
A Week of Bugs Kitchen Floor Crafts
Dragon Fly Life Cycle O-Garden
Bug Hunt There's Just One Mommy
Stick Insect Pets Danya Banya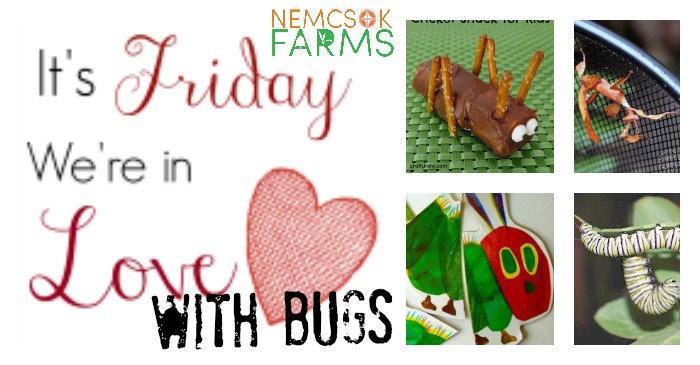 I mean,check out all this great bug stuff 🙂