Top Ten Teacher Appreciation Gifts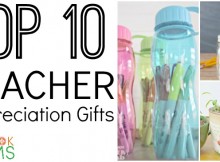 One of the biggest landmarks of summer is the end of the school year.
A lot of parents help their children make and or buy gifts to gift to their teachers, in an effort to show their appreciation. I wholeheartedly support this movement! We are blessed with some wonderful teachers, and I am all for giving credit and showing appreciation where it is due.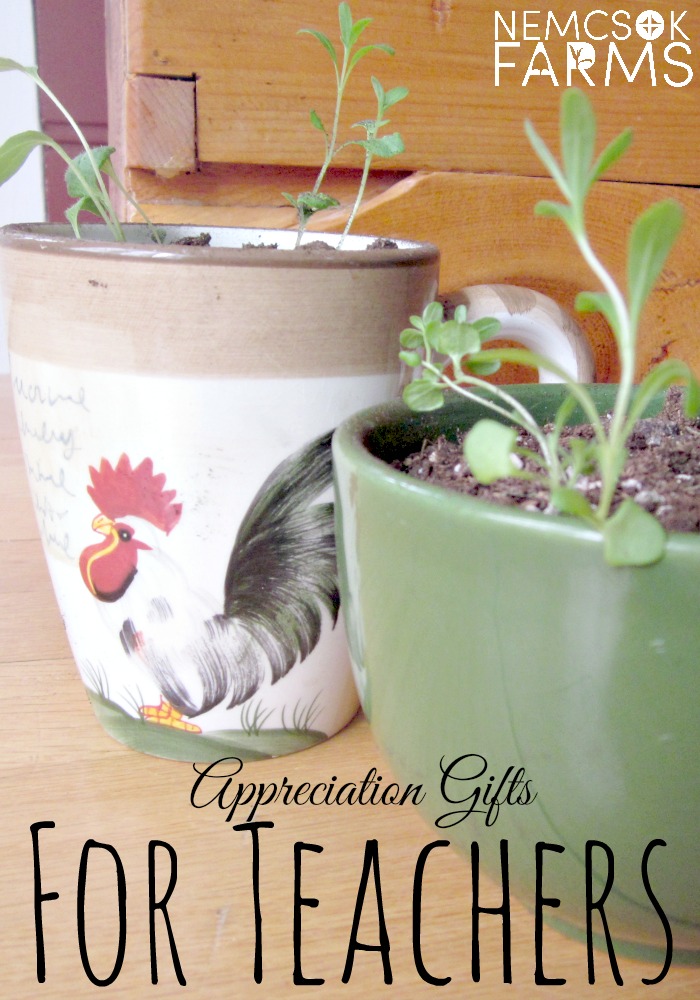 We put together some pretty flower arrangements for our Teachers, see below for details. Also, I have put together a list of other fabulous Teacher Appreciation Gifts, that you and your children can make for your Teachers.We grow a lot of flowers and vegetables from seed here, and I have set aside some of the various flowers for our Teacher Gifts. Doing this requires some planning – and if growing from seed, you would need to start back in late winter or early spring. However, this is totally possible to do with flowers you can buy from a nursery or garden center.
DIY Teacher Appreciation Gifts
Materials:
Decorative Pots (in this case I used mugs that had been chipped previously)
Established Plants (we used seedlings that we had started earlier in the season)
Gravel, broken clay, or marbles
Potting soil
Gloves
Small shovel
Directions:

Fill your decorative pot with a handful of gravel, or broken clay, or marbles (this allows for drainage for your plants). If you are using a pot that has a slotted bottom, you can skip this step if you want.
Fill the pot about halfway with potting soil.
Carefully transfer your established plants – root ball, soil clumps and all – into the decorative pot and firmly add more soil to secure the plant
Repeat step 3 until you have all of your plants in the decorative pot
Add some water, and keep in a safe, happy sunny place until the end of the school year!
Prepare a nice tag to go along with the gift as an added touch!
More Fabulous Ways to Say Thanks
Check out these other beautiful, simple and inexpensive, appreciation gifts to make for Teacher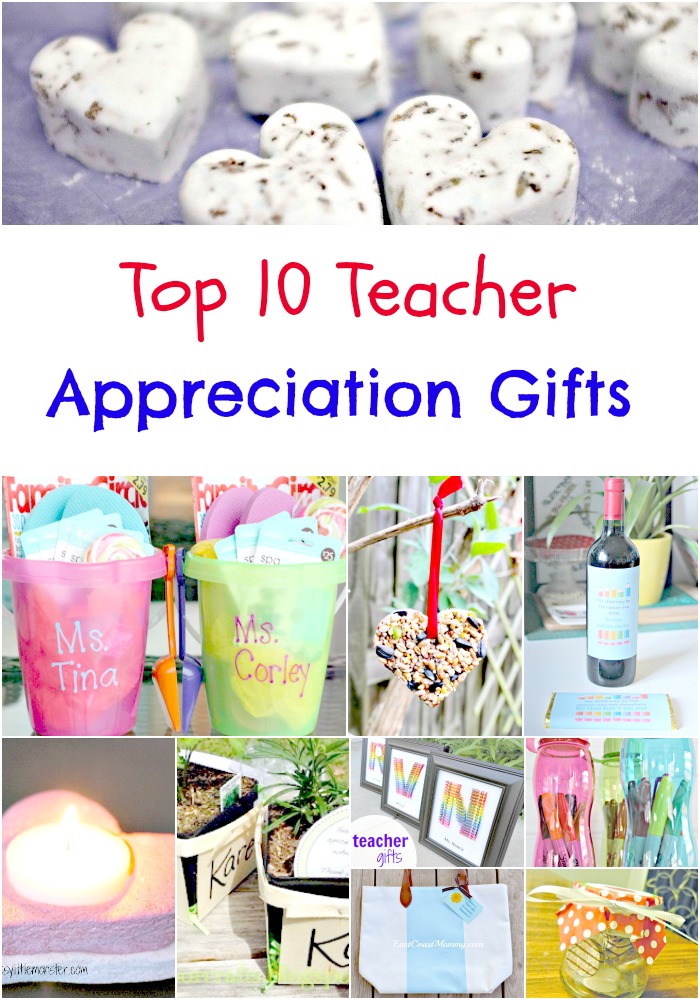 Chocolate and Wine – Mum in the Madhouse
Fortune Cookies – Me Plus 3 Today
Crayon Monogram – A Mom With A Lesson Plan
A Totally Awesome Tote – East Coast Mommy
Salt Dough Candle Holder – Messy Little Monster
Cookie Cutter Bird Feeders – Messy Little Monster
Sugar & Spice Teacher Gifts – Kitchen Floor Crafts
Kid Made Bath Bombs – RedTed Art
Summer Relaxation Bucket – Coffee Cups and Crayons
Sharpies – Totally the Bomb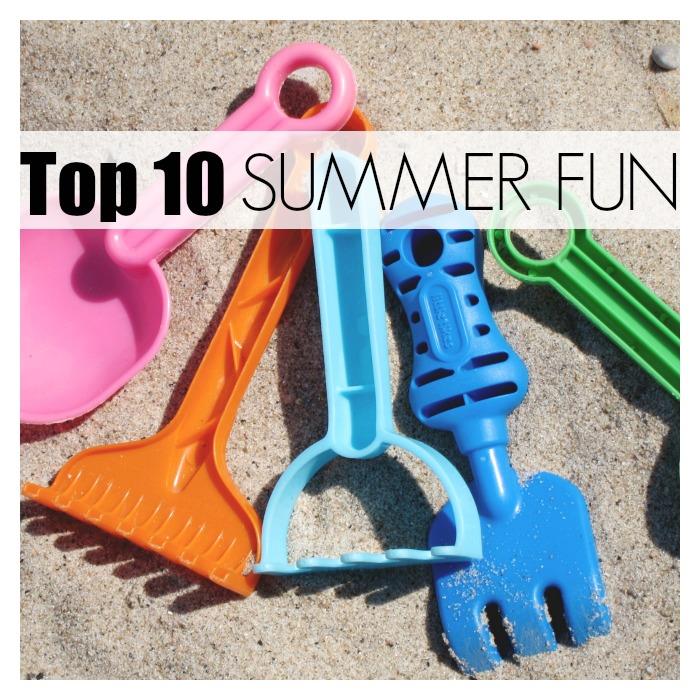 More Summer Fun Ideas
Top 10 Sun Crafts from Craftulate
Top 10 Summer Water Walls from Adventures of Adam
Top 10 Sunflower Crafts from Multicraftingmummy
Top 10 FREE Summer Play Ideas for Toddlers from Powerful Mothering
Top 10 Watermelon Crafts for Kids from Artsy Momma
Top 10 Summer Play Ideas for Babies and Bigger Kids from Words n Needles
Top 10 Ideas to Play & Learn at the Beach from Still Playing School
Top 10 End of Year Teacher Gifts from Nemcsok Farms
Top 10 Summer Engineering Projects for Kids from Lemon Lime Adventures
Top 10 Summer Sensory Projects for Kids from Project Sensory
Top 10 Summer Washing Activities for Water Sensory Play from Little Bins for Little Hands
Top 10 Backyard Games from The Pleasantest Thing
Top 10 Messy Projects Great for Summer Fun from Something 2 Offer