All Seasons Tree Keepsake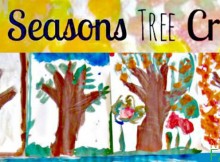 October 27, 2014
0 Comments
Cherish every season, and every single fingerprint. Even the ones on the windows. Here's how we make our All Season Tree Keepsake with paints and a lot of love!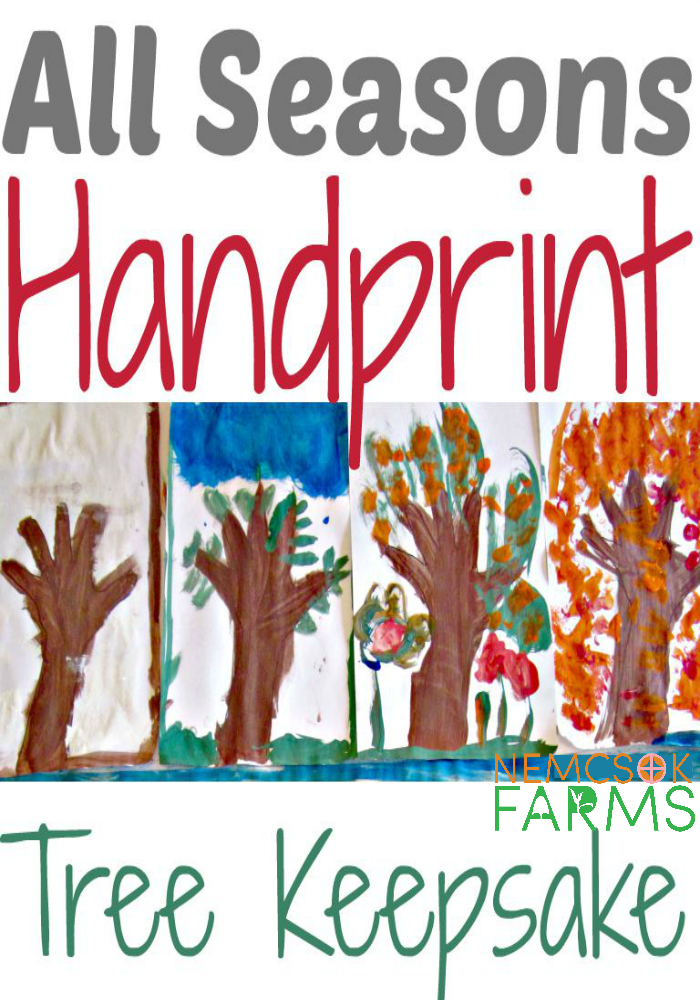 So, as you hang around here more and more often, you will come to notice that I have an affliction for ribbon, a soft spot for bugs, but not worms, yuck! I have a weird fascinations with soil, oh and wreaths – and from time to time, I like to paint my children's hands and feet. I'd say I'm just an ordinary average, person.
Every fall we do a little activity and art project together that leaves us with these beautiful keepsake paintings and here is how we do them.
All Seasons Tree Keepsake
Be prepared to get messy and throw your inhibitions out the window. This is a good old fashion messy project. A couple of pro tips (yes, I am a professional mess maker. Don't believe me, just ask my husband) first, get an old fitted sheet, and use that to cover your table. Second, have a good supply of rags (old clothes and towels beyond salvage turned to rags) and, third, use washable paint! Tempra paints work well. Check out my Rules for Crafting if you're looking for more pro tips 😉
Materials
Children
Paper
Pencils
Sharpie or permanent marker
Paint
A free spirit
The above mentioned rags, sheet and whatever else makes you comfortable
Old adult t-shirts to use as smocks for the children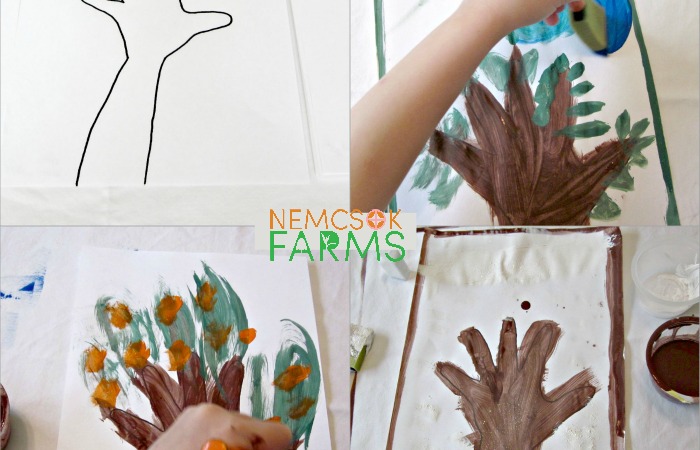 Directions
Trace your child's arm and hand on the paper
Make a copy of this using your window and some masking tape if you wish…it makes for easy mass production when the kids find out how fun this is!
Trace the outline of the arm and hand with the permanent marker
Hand over to the children to decorate as they would for each season. We used green leaves ( fingerprints and sponges) for spring, we did te same for Summer but added fruit colours to the trees; for fall we used some oranges and reds and yellows with te green to show te changing leaves and the leaves falling, and for winter we used some white paint and glitter! Let the children paint them how they wish. We like to just put out the materials, and let them do it.
Frame these works of art, and do them again next year! These make excellent gifts for Grandparents.